An email archive allows you to reduce your mailbox size, without having to delete your emails.
It will move your emails into an archive mailbox and these emails will only be accessible from the device you archived on.
1. In Outlook, click "File"

2. One the "Info" tab, click "Tools" > "Clean Up Old Items…" (Or "Tools" > "Archive" depending on your version of Outlook)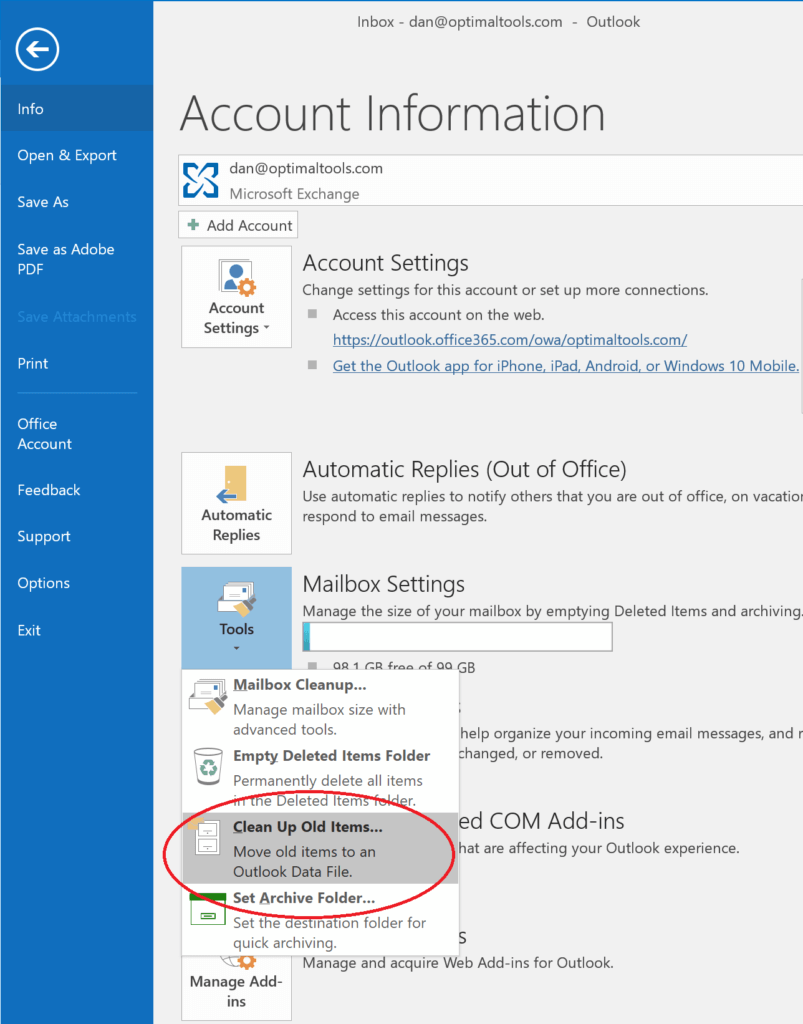 3. On the archive window, highlight your email address, choose a date you'd like to archive up to and press "Ok".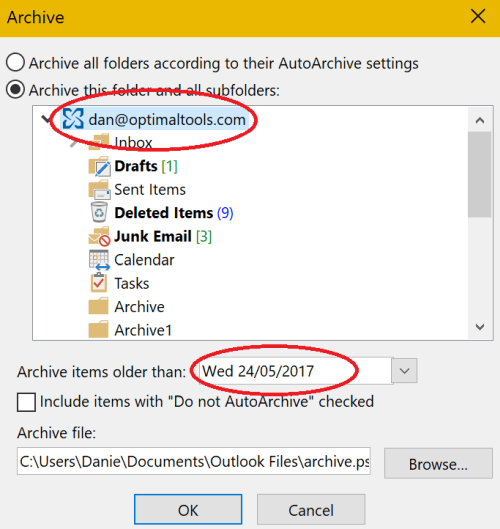 4. The archive will run in the background. At the bottom of Outlook, you'll see a loading bar titled "Archiving". Once that's gone, the archive is complete.

5. All emails archived will now be stored in an "Archives" mailbox, just below your mailbox in Outlook.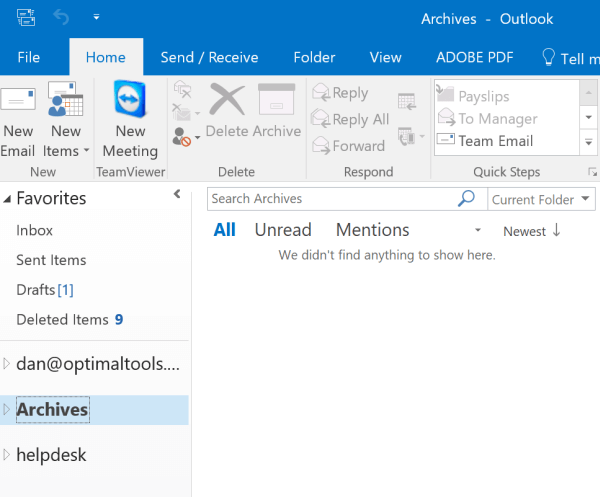 6. Please backup your archive file to a USB drive or a folder on your shared drive. If your device fails without the archive backed up, these emails could be lost. You can find the archive file in Documents > Outlook Files – you'll need to make sure Outlook is closed before you copy it to your backup disk.